Mr. Nicolas Sadirac
42
Director General and Co-Founder
France
---
Biography
Nicolas is passionate about pedagogy and in France is one of the main supporters of "active learning". Based on the fact that "learning by doing" is a source of pleasure and thus leads to superior student performance, he invented and then directed Epitech in 1999, which, under his management, became the epitome of excellence in computer training in France.He is fierce opponent of an education system that he knows by heart (Henri IV, Stanford University, EPITA, HEC), but one that has stopped reinventing itself, and thus eventually fails to identify the best and true talents in the digital domain.With the creation of 42, Nicholas goes even further as he always looks to improve student performance in the realm of computer education. By creating 42, he has not only created a university which has no tuition fees and one that opens its doors to all talents, but one which features a peer-to-peer based learning with a limitless capacity for development.
Dr. Wissam Sammouri
CREERMONLIVRE.COM
Advisor
France
---
Biography
PhD in Data Mining
Professor François Taddei
The Center for Research and Interdisciplinarity (CRI)
Director
France
---
Biography
François Taddei is a researcher in evolutionary systems biology and an expert on the future of research and education. He has created bachelor, master & PhD programs in the Center for Research and Interdisciplinary of Sorbonne Paris City University in Paris in order to empower the new generations of change makers by training them through research at the frontiers of disciplines. He has taken the lead of the Institute for Learning Through Research that has been selected in March 2012 by the International Scientific Committee of the National Innovative Training Program (IDEFI) of the French ministry of research. He participates in various working groups on the future of research and education (« France 2025 », OECD report…). He holds the UNESCO Chair "Learning sciences". In September 2016 the mission to organise and think the future of R&D for Lifelong learning was entrusted to François Taddei by French Minister of Education, Higher Education & Research.
Ms Pauline Laravoire
BRETEAU FOUNDATION
Education researcher
France
Domains of expertise
Social Impact Assessment
---
Biography
After a Master in Management coupled with a Sustainability and Social Innovation specialization at HEC Paris, I worked as a strategy consultant in a strategy consulting boutique in Paris, and then worked as a social impact assessment consultant for several social organizations (Orange Foundation and MSABI in Africa, Hand in Hand and Barefoot College in India, the WAH Foundation in Cambodia, the AVINA Foundation in South America). I then started as an education researcher at the Breteau Foundation. The Breteau Foundation focuses on clever integration of digitalization in primary schools in developing countries, by providing digital kits and training teachers.
Ms Vincent Olivier
LEWEBPEDAGOGIQUE.COM
CEO
France
---
Biography
Founder of WebPedago, largest french speaking teaching community
Ms Diara Ndiaye
FREELANCE
Journalist
France
---
Biography
Je suis une jeune journaliste franco-sénégalaise. J'ai grandi au sein d'un univers multiculturel que je fais vivre au quotidien aussi bien dans ma vie personnelle que professionnelle. Passionnée par l'Afrique, je suis une fine connaisseuse des questions politiques, économiques, et sociétales du Continent. Après plusieurs stages effectués dans les médias, je me suis orientée vers le journalisme que j'exerce depuis 2013. Date à laquelle j'ai également débuté la présentation des journaux télévisés en direct, l'animation de débats télévisés, et de divers directs consacré à l'actualité du moment. Je suis également régulièrement sollicitée pour être modératrice et animatrice au sein d'événements prestigieux. Au-delà du journalisme, je suis par ailleurs fortement engagée dans le domaine humanitaire. Avec mes trois sœurs et une amie, j' ai ainsi créé en juillet 2014 l'association "L'abcd pour tous", entièrement dédiée à l'accès à l'éducation et à l'échange culturel.
Mr. Khaled Helioui
Angel Investor (Uber, Deliveroo), former CEO (Bigpoint)
France
Domains of expertise
Education Technologies
Finance & Funding
Professional Development / HR / Employment
Centres of interest
Innovation in education
Links between education & the workforce / The skills gap
---
Biography
Khaled Helioui is an active angel investor having backed mission driven startups such as Uber (first European investor), Deliveroo, Yumi, Soldo or Bolt. He was previously the CEO of Bigpoint, the largest gaming company in Germany with over 500 employees & 400 million registered players, of which he led the turnaround and subsequent sale to Youzu Interactive. Khaled is Tunisian-French, an engineer by trade, and an active promoter of entrepreneurship as a driver of economic and social development, notably in Tunisia where he acts as mentor and coach for entrepreneurs & students. He is a United Nations digital leader and sits on the board of the Holding Italiana Quattordicesima.
Mr. Jeremy Lachal
BIBLIOTHÈQUES SANS FRONTIÈRES
Executive Director
France
Domains of expertise
Education in Conflicts & Crisis Contexts
Literacy and Numeracy
Social Entrepreneurship
Centres of interest
Early Childhood and Primary Education
Migrants / migration
---
Biography
Jérémy Lachal co-founded the non-profit organization Bibliothèques Sans Frontières (BSF) / Libraries Without Borders in 2007 alongside French Historian Patrick Weil. He has since been leading the NGO in its mission to reduce the vulnerability of populations through enhancing access to information and education. By creating innovative programs such as the Ideas Box, a portable multimedia toolkit designed for vulnerable populations, the Code Travelers - Les Voyageurs du Code (computer programming workshops for youth) or the adaptation of Khan Academy into French, Jérémy Lachal has developed BSF into one of the most innovative NGO in the field of access to education and information. With 70 staffs and a budget of €6M, BSF is present in twenty countries around the world. She has received numerous awards including he French presidential initiative – la France S'engage, the Google Impact Challenge in 2015 and WISE Award in 2016). Jérémy is member of the Clinton Global initiative and Ashoka fellow since 2015. He is also joined since 2012 the IFLA's (International Federation of Library Associations) international leadership program. In October 2014, Jérémy gave a TED talk on the Ideas Box on the occasion of TEDx Paris' fifth anniversary (http://bit.ly/1xQDCsf). Jeremy is graduated from Sciences Po Paris (Paris Institute of Political Studies) and earns a Master's degree in International Law, Email: jeremy.lachal@bibliosansfrontieres.org Internet: www.bibliosansfrontieres.org / www.librarieswithoutborders.org www.khan-academy.fr www.ideas-box.org
Mr. Manos Antoninis
UNESCO
Director Global Education Monitoring Report
France
---
Biography
Manos Antoninis is the Director of the Global Education Monitoring Report since August 2017. Between 2011 and 2017 he was a senior policy analyst responsible for the monitoring section of the report. He represented the team as a member of the Technical Advisory Group on education indicators for Sustainable Development Goal 4. Before joining the team, he worked as a monitoring and evaluation and public finance consultant for ten years on education sector projects in Africa, Asia and Eastern Europe. He holds a DPhil in economics for a study of technical secondary education in Egypt, completed at the University of Oxford.
Mr. Hakim Hallouch
SCIENCES PO PARIS
Diversity, Equal Opportunities, Social Innovation Director
France
---
Biography
After a Public Affairs Master degree in 2006, Hâkim Hallouch started working at Sciences Po as a project manager within the diversity program. In 2009 he became the director of the Sciences Po diversity and equal opportunity program.
Mrs. Amelie Guelton
INTERNATIONAL UNION AGAINST TUBERCULOSIS AND LUNG DISEASE
Business Development Officer
France
Domains of expertise
Policy Making
Professional Development / HR / Employment
Teacher's Training and Management
Centres of interest
Soft skills
Technical Education and Vocational Training
Lady Angelique Dubois-Coupry
CREERMONLIVRE.COM
CEO
France
---
Biography
Angélique is both an entreprenor and business developer by nature. As founder of CreerMonLivre.Com. She has put her skills and knowledge to work to create unique products.
Ms Fanny Auger
THE SCHOOL OF LIFE PARIS
Founder & Director
France
---
Biography
French entrepreneur with a mission : developping emotional intelligence for adults, with the help of culture. Director The School of Life Paris. Culture and Emotional Intelligence.
Ms Chiara Ayad
QATAR DEBATES ELITE ACADEMY
Member of Qatar Debate Elite Academy
France
Domains of expertise
Gender studies
International Security
---
Biography
Chiara Ayad is a Palestinian Norwegian Masters student of International Security at the Paris School of International Affairs of Sciences Po-Paris. She grew up in Palestine and received honours graduating as the second best student in East Jerusalem in 2013. She completed her Undergraduate degree in Political Sciences, Mediterranean and Middle-Eastern Studies at Sciences Po Paris and SOAS university of London. Having worked with humanitarian and development organisations such as the Norwegian Refugee Council, she has experience in project management, research, fundraising and communications and currently works at the Arab Reform Initiative, a leading Arab think tank in Paris. She speaks five languages fluently: Arabic, English, French, Norwegian and Hebrew. At her university she helped setting up several debate clubs and associations, and partook in organising UN simulation conferences such as MEDMUN. In 2014, she received ToT training from Qatar Debates to coach students in France to partake in the International University Arabic Debating Championship. At the IUADC 2017 her team, representing Sciences Po Paris, won first place in the second category of debaters whose second language is Arabic. Her current research interests are conflict resolution, peace-building, cybersecurity, Security Sector Reform (SSR) and gender studies with specific focus on the Israeli Palestinian conflict.
Ms Elsa Caternet
CFI, AGENCE FRANCAISE DE COOPERATION MEDIAS
Programme Manager in Media Development and Human Rights
France
Domains of expertise
media development
---
Biography
Elsa is a French Media Professional with over 10 years experience in media development. Elsa started her career in Paris in a Consulting Company ; in 2004 she lived in Afghanistan for 1 year, working as a cross-media manager for a media NGO. She then spent 8 years working for Internews Europe as a Project Director then Head of Human Rights Programme, focusing on media development projects in closed societies. She pursued her career within the French Media operator CFI.
Ms Lou Aisenberg
OECD
Policy Analyst
France
Domains of expertise
Pedagogies / Assessment / Curriculum
Policy Making
Social Entrepreneurship
Centres of interest
Innovation in education
Well-being at school
---
Biography
Lou Aisenberg is a Policy Analyst at the Organisation for Economic Co-operation and Development where she works on social inclusion, innovation, social economy and their connection to educational issues. She is also lecturer at the School for Advanced Studies in the Social Sciences, French Grande Ecole, where she gives a seminar entitled "Education, Innovation, Society". Her undergraduate and graduate degrees are in Law and Political Science (Panthéon-Assas University and School for Advanced Studies in the Social Sciences).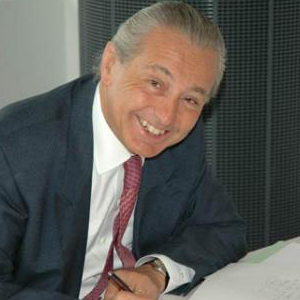 Daniel Janicot
UNESCO
France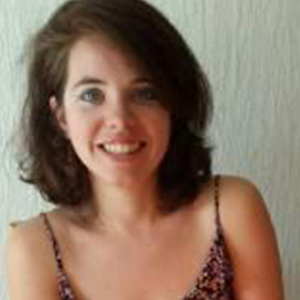 Laetitia Basselier
RESOME
France